Danube International Church is an English speaking church in Budapest, Hungary made up of welcoming people from many different nations, languages and denominations. Whether you're a single international student studying in Budapest for a year, a teacher, a family that has relocated to Budapest, or you're just passing through, you'll feel welcome. We worship Jesus Christ together each week, and apply the Word of God in our lives.
We invite you to join us!
Sunday 10:30 AM - 12:00
Lina Abujamra is a Pediatric ER doctor and founder of Living with Power Ministries. Her vision is to bring hope to the world by connecting Biblical answers to everyday life. She reaches listeners through her weekly Hope Podcast and a daily Morning Minutes devotional, and is engaged in providing medical care for Syrian refugees in the Middle East. Mark your calendar!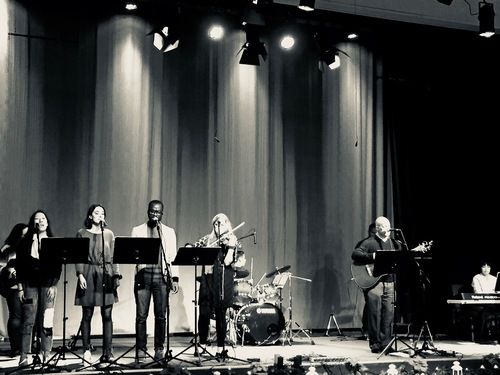 PRAISE
WORSHIP

THE GOSPEL AND Change

-GET INVOLVED-
Get to know other people and grow in your faith through a variety of events at Danube.
Laugh, eat, pray and care for one another as you navigate everyday life outside of Sunday.
Whether playing music, helping children, or preparing a meal, serving imitates our Lord.